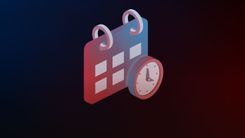 Welcome to the New Year and another exciting week that's loaded with high-impact events like OPEC-JMMC Meetings, ISM Manufacturing PMI, ISM Services PMI, Nonfarm employment change! 👀
OPEC-JMMC Meetings – (Tuesday, January 4)
On Tuesday, January 04, the OPEC-JMMC Meetings will be released. The Organization of Petroleum Exporting Countries (OPEC) has the mission of coordinating and unifying its member countries' petroleum policies and ensuring oil market stability to ensure an efficient, economical, and regular supply of petroleum to consumers, a steady income for producers, and a fair return on investment for those investing in the petroleum industry. It's being hosted in Vienna, and representatives from 13 oil-rich countries are expected to participate.
🛢 Watch out for $OIL.WTI price action.
US ISM Manufacturing PMI – (Tuesday, January 4)
On January 4th, at 15:00 GMT, the United States ISM Manufacturing PMI will be released. The Manufacturing Index, reported by the Institute for Supply Management (ISM), shows the status of the manufacturing sector in the United States. It's a key indicator of the US economy's overall health. A score of more than 50 is considered positive (or bullish) for the dollar, while a score of less than 50 is considered negative (or bearish).
The US currency has been bolstered by an improving economy and persistent inflation, prompting the Federal Reserve to take a hawkish stance and hike interest rates as early as March. The ISM Manufacturing PMI in the United States is also expected to impact the US currency positively.
💵 Watch out for the EUR/USD and other dollar-related currency pairs.
FOMC Meeting Minutes – (Wednesday, January 5)
The Federal Open Market Committee (FOMC) meets eight times a year to analyze economic and financial conditions, decide the appropriate monetary policy stance, and assess the risks to the FOMC's long-term goals of price stability and sustainable economic growth. The Federal Reserve Board of Governors publishes FOMC Minutes, which strongly indicate future US interest rate policy. An optimistic tone is anticipated to strengthen the greenback, but a dovish tone is thought to be USD-defeating.
Stocks in the United States are consolidating gains ahead of today's start of the two-day FOMC meeting. Wall Street anticipates that these meetings will result in a more hawkish Fed, which will agitate investors.
Last month, Fed officials said that each of the 18 members expects at least one 25-basis-point rate hike next year, with the median member expecting three raises by the end of 2022. Then, on the 25th and 26th of January, the FOMC will hold its next meeting.
💵 Watch out for the EUR/USD and other dollar-related currency pairs.
US ISM Services PMI - (Thursday, January 6)
On January 6th, at 15:00 GMT, the United States ISM Services PMI will be released. The Institute for Supply Management (ISM) issued the ISM Non-Manufacturing Index, which illustrates how the non-manufacturing sector in the United States is doing. It's worth mentioning that the non-manufacturing sector has a smaller impact on GDP than the ISM manufacturing sector, both positively and negatively. Positive (or bullish) for the USD is a result over 50, and vice versa.
💵 Watch out for the EUR/USD and other dollar-related currency pairs.
Canada - Labor Market Figures (Friday, January 7)
Net Change in Employment - On Friday, January 7th, at 13:30 GMT, Canada's Net Change in Employment will be released. Statistics Canada's Employment Change measures the change in the number of individuals employed in Canada. A general rise in this statistic has promising implications for consumer expenditure, which boosts economic growth. As a result, a high reading for the CAD is considered positive or bullish, while a low figure is deemed to be negative or bearish. The next Canada Net Change in Employment consensus is unknown, but the most recent divergence was 2.06404.
Unemployment Rate - The Canadian Unemployment Rate will be released. Statistics Canada's unemployment rate is calculated by dividing the number of jobless workers by the total civilian labor force. It is a prominent economic indicator for Canada. If the rate is rising, it suggests that the Canadian labor market is not expanding. As a result, a rise causes the Canadian economy to suffer. A drop in the figure is usually considered favourable (or "bullish") for the CAD, whereas an increase is considered negative (or "bearish"). The next Canadian unemployment rate is expected to be 6.6%.
🇨🇦 Watch out for USD/CAD price action.
US Nonfarm Payrolls & Unemployment rate – (Friday, January 7)
The US Bureau of Labor Statistics is due to report the NFP and unemployment rate figures on Friday. The US economy added only 210 thousand jobs in November, the fewest since a 306 thousand drop in December 2020 and far short of market estimates of 550 thousand, as firms continue to cite challenges in hiring and maintaining workers despite a solid economic recovery. Professional and business services (90,000), transportation and warehousing (50,000), construction (31,000), and manufacturing (31,000) all saw significant job growth, but retail trade employment fell by 20,000.
Nonfarm employment has grown by 18.5 million since April 2020, but is still down by 3.9 million, or 2.6 percent, from its pre-pandemic level in February 2020. Typically, stronger labour market data increases the US demand for the dollar index, and vice versa.
💵 Watch out for EUR/USD and other major pairs with the Dollar.
That's it for this week!
Make sure to follow other market events on NAGA's Economic calendar. 📅
IMPORTANT NOTICE: Any news, opinions, research, analyses, prices or other information contained in this article are provided as general market commentary and do not constitute investment advice. The market commentary has not been prepared in accordance with legal requirements designed to promote the independence of investment research, and therefore, it is not subject to any prohibition on dealing ahead of dissemination. Past performance is not an indication of possible future performance. Any action you take upon the information on this article is strictly at your own risk, and we will not be liable for any losses and damages in connection with the use of this article.
RISK WARNING: CFDs are complex instruments and come with a high risk of losing money rapidly due to leverage. 75.63% of retail client investors lose money when trading CFDs with this provider. You should consider whether you understand how CFDs work and whether you can afford to take the high risk of losing your money.