It's all over the news – Gold XAU/USD and Silver XAG/USD have recently experienced a sharp decline known as the flash crash. 📉
Let's take a look at what happened and why. 🔎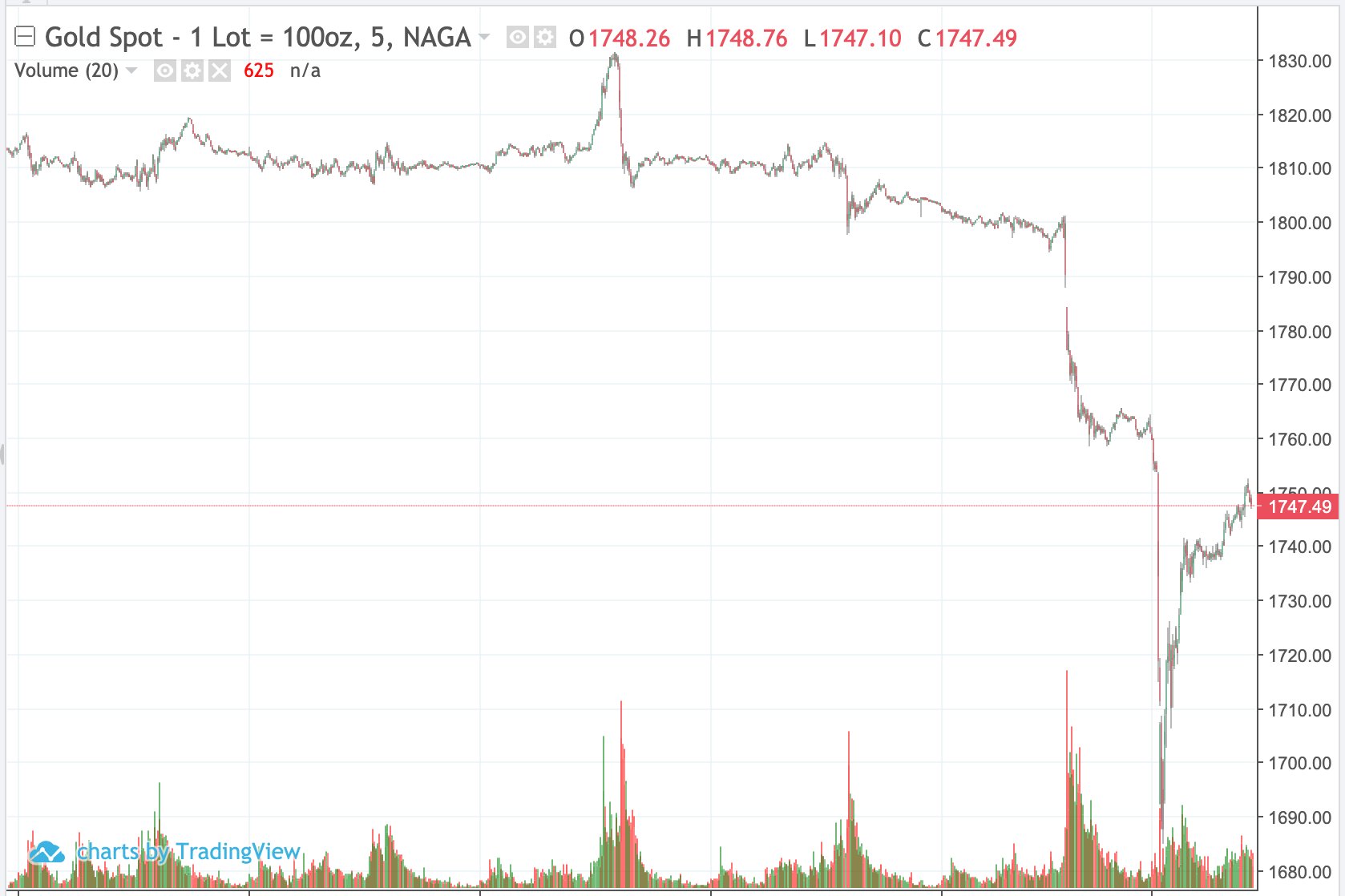 What happened?
At one point, Gold XAU/USD lost its ground and fell by roughly $100 (-5%).
While cryptocurrency traders are used to swings like these, it's not so common in the cash commodities' market, and there must be some reasoning behind the event.
Why did it happen?
👉 First of all, last Friday, the US reported better than expected employment figures that are good for the US dollar. In such cases, usually Gold tends to decline because Gold trades inverse to the performance of the US Dollar. However, this wasn't the first time the employment figures outperformed market analysts' predictions.
👉 Another factor that comes into play is the institutional investors' bet that the Federal Reserve may soon start paring back its massive monetary stimulus.
👉 Finally, there's a theory by a famous Forex trader, Peter Brandt, that the crash is due to liquidations of a huge leverage speculator, resulted from a stop-loss early this morning.
Although it's not 100% clear what exactly triggered the crash, the mentioned 15:1 leverage and the potential liquidation of a huge position seems to be the most possible catalyst for such a sudden decline.
Currently, both Gold XAU/USD and Silver XAG/USD have slightly recovered and everyone's waiting on how and if this will impact the US stock markets when they open later today. 📊