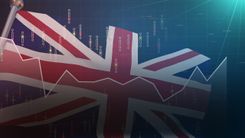 Today, the London Stock Exchange, also known as LSE, is one of the most popular stock trading platforms. The market capitalization of this exchange equals $53.06 billion, the exchange itself is owned by the London Stock Exchange group and ranks eighth on the list of the world's largest stock exchanges.
The London Stock Exchange was first opened in 1571 with Queen Elizabeth I taking part in the opening ceremony, thus it was given the "Royal" status. Initially, just like many other stock exchanges, it was supposed to be a commodity exchange. However, in 1695 the exchange allowed for trading stocks and government bonds. Three years later, in 1698, commodity traders started complaining about noise and "bad behavior." After that, stock traders moved to Jonathan's coffee shop, where the terms "bulls" and "bears" were subsequently born. Moreover, it was the stock traders who collected the money and built the stock exchange in 1773, which was originally named "New Jonathan" (later it became simply the Stock Exchange). The Royal Exchange was closed in 1923, but the exchange under the name of London Stock Exchange continues to operate to this day.
Today, to start trading shares of any company on the London Stock Exchange, you don't need to physically go to London and engage in trading. Instead, you can buy and sell shares online with a few simple steps without leaving your home. You can also open accounts in different currencies, even in precious metals like gold or silver. LSE consists of the three following divisions:
Main marketplace – in other words, this is the place where the shares of the largest and most famous companies in the UK are traded. According to 2020 data, the main LSE market consists of 939 UK companies and 219 international companies, with a total of 1,158 shares traded on it with a total capitalization of £ 3.717 trillion.
Alternative Investment Market (AIM). AIM opened in 1995 and has become the world's most successful growth marketplace with over 3,500 registered tickers. This international market is for smaller and growing companies. It trades businesses from early stage to venture capital funding, as well as some older companies.
Professional Securities Market. This market allows companies to raise capital by placing specialty securities such as depository and IOUs.
How to invest in London stock exchange
One of the ways you can trade LSE shares is in the form of CFDs, meaning Contract for Difference. It is a derivative tool that allows you to trade financial instruments without the need to own the underlying assets or shares. This type of trading also allows you to take long or short positions on stock indices, for instance, FTSE or other popular indices. CFDs offer certain advantages to traders. Moreover, if you are a UK resident or live there, you are eligible for not paying a stamp duty of 0.5% charged for buying shares outside of the UK. Plus, you can access a wide range of tradable assets via CFDs that are not available from traditional stock brokers. UK brokers that offer CFD trading include IG, AVA Trade, City Index, and Plus500.
How to trade on the London stock exchange
As we mentioned before, usually you will be able to start trading in a few simple steps.
Creating an account – this is no different from creating an account on any other website and can be done remotely. All you need to do is simply go to the website and create an account.
Opening an account - inside your account, click on the button you need. Select a specific account type (eg forex, single account, etc.). Link it to a phone number.
Download the trading platform of your choice, for example, NAGA.
Deposit some funds into your account - this can be done in one of the following ways: by bank transfer, transfer from a card, or any popular payment service.
Start your trading activity - select stocks or other assets that you are interested in, and click "Buy". Please make sure you note the commissions included in the transaction amount.
As can be seen from the article above, there is nothing difficult in trading on the stock market. The rule of thumb is to follow your intuition and experience, but when it's cheap, sell when it's expensive. But different traders find different areas difficult in trading – and this is a skill you can learn.