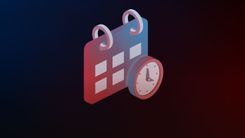 JPY Gross Domestic Product, Monetary Policy Meeting Minutes, US Producer Price Index, UK Consumer Price Index, and more – another big week ahead 👀 Let's take a look!
Japan Gross Domestic Product – (Monday, February 14)
On February 15, at 23:50 GMT, Japan will release its Quarterly Gross Domestic Product (QoQ). The Cabinet Office's Gross Domestic Product (GDP) represents the monetary value of all products, services, and structures generated in Japan within a specific period. GDP is a broad measure of market activity representing the rate of growth or decline in the Japanese economy. For the JPY, a high reading or a better-than-expected value is considered a positive, whereas a low reading is deemed to be negative for the currency.
Watch out for USD/JPY.
Australia RBA Meeting Minutes – (Tuesday, February 15)
The Reserve Bank of Australia publishes the minutes of its meetings two weeks after the interest rate decision is made. The minutes cover the policy discussion in detail, including points of disagreement. They also keep track of the votes cast by the committee's members. In general, if the RBA is pessimistic about the economy's inflationary future, markets expect a rate hike suitable for the Australian dollar. Two weeks after the interest rate decision is announced, the Reserve Bank of Australia (RBA) publishes the minutes of its monetary policy meeting. It contains a detailed record of the RBA's board members' debates on monetary policy and economic conditions that affected their decision to adjust interest rates and/or bond purchases, which substantially impacted the AUD. The minutes also show that there were talks about global economic changes and the importance of the exchange rate.
Watch out for the AUD/USD.
US Producer Price Index (MoM) – (Tuesday, February 15)
The US Producer Price Index (MoM) will be released at 13:30 GMT on Tuesday, February 15th. The Producer Price Index, published by the Bureau of Labor Statistics of the United States Department of Labor, examines the average changes in prices in primary markets across the United States by commodity producers in all processing stages. The PPI is often used as a gauge of commodity inflation. A high rating for the USD is considered satisfactory (or bullish), while a low reading is considered negative (or bearish).
Watch out for the EUR/USD and dollar-related currency pairs for price action.
UK Consumer Price Index (YoY) - (Wednesday, February 16)
The UK Consumer Price Index (YoY) will be issued on Wednesday, February 16th, at 07:00 GMT. The National Statistics' Consumer Price Index measures price changes based on a comparison of retail prices for a representative basket of goods and services. The Consumer Price Index (CPI) is a key statistic for gauging inflation and changing purchase behavior. A high rating for the GBP is generally regarded as positive (or bullish), whereas a low grade is considered unfavorable (or bearish).
Watch out for the GBP/USD.
Australia Employment Change s.a. - (Thursday, February 17)
On Thursday, February 17th, at 24:30 GMT, the Australia Employment Change s.a. will be held. The Australian Bureau of Statistics' Employment Change report measures the number of people employed in Australia across time. In general, an increase in this statistic boosts consumer spending, boosting economic growth. As a result, a positive (or bullish) value for the AUD is considered positive, while a negative reading is considered negative (or bearish).
In terms of financial releases, we'd like to point out that Australia's employment data for January is due out on Thursday, and if the data shows that the Australian labor market has tightened, as evidenced by a rise in the employment change figure and/or a drop in the unemployment rate, the AUD may see some support as it gives the RBA more confidence.
Watch out for the AUD/USD.
Canada Retail Sales (MoM) - (Friday, February 18)
On Friday, February 18th at 13:30 GMT, Canada's retail sales (MoM) will take place. Statistics Canada's Retail Sales report is a monthly data set that depicts all commodities sold by retailers based on a sample of different types and sizes of retail shops. Consumer confidence is frequently measured using the retail sales index. It depicts the retail sector's performance over a period of time. Favorable economic growth generally predicts the CAD's bullish movements.
The next Canada Retail Sales (MoM) consensus is 1.2, with a -0.22677 deviation. In November 2021, retail sales in Canada increased 4.40 percent over the same month the previous year. Since January, the annual gain has been the smallest.
Watch out for the USD/CAD.
That's it for this week, happy trading! 📊
IMPORTANT NOTICE: Any news, opinions, research, analyses, prices or other information contained in this article are provided as general market commentary and do not constitute investment advice. The market commentary has not been prepared in accordance with legal requirements designed to promote the independence of investment research, and therefore, it is not subject to any prohibition on dealing ahead of dissemination. Past performance is not an indication of possible future performance. Any action you take upon the information on this article is strictly at your own risk, and we will not be liable for any losses and damages in connection with the use of this article.
RISK WARNING: CFDs are complex instruments and come with a high risk of losing money rapidly due to leverage. 76.85% of retail client investors lose money when trading CFDs with this provider. You should consider whether you understand how CFDs work and whether you can afford to take the high risk of losing your money.