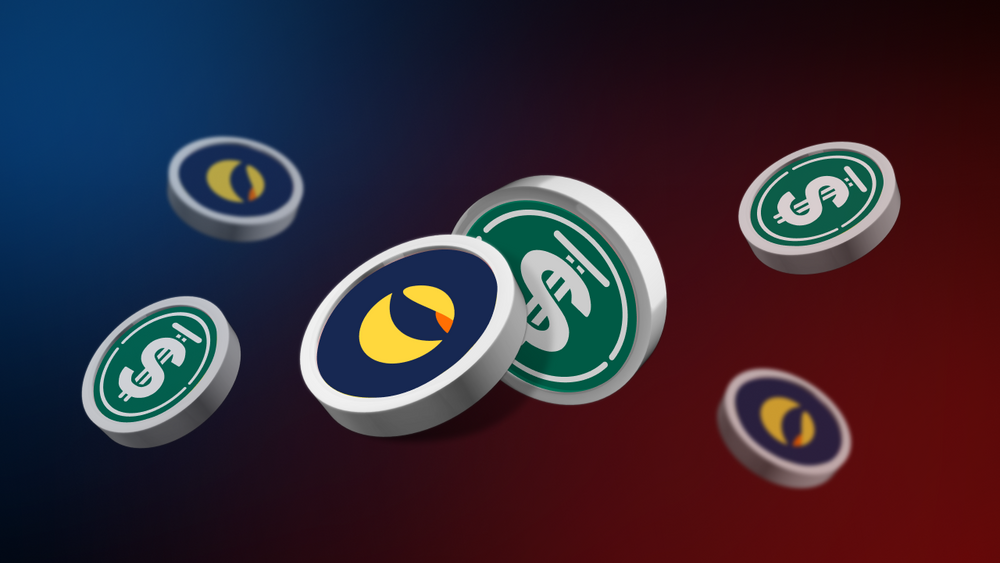 It has been a tough week for Terra Protocol, with UST and LUNA crashing hard. The protocol's algorithmic stable coin tumbled below $0.3 before rebounding to 50% of its peg value. The ecosystem's other cryptocurrency, LUNA, is in a freefall and plummeted by 99% under 48 hours. Now on decimal points, Terra LUNA is miles away from its all-time high of $119.18 which was just a month ago. The situation is looking worse for the Terra ecosystem with Binance delisting LUNA and Crypto.com temporarily suspending its trading on Friday. This piece aims to explain what happened to both cryptocurrencies and why getting out of this scenario may be difficult. To do so, it's necessary to understand how the system that's intended to keep the UST dollar peg at 1:1 works.
What is the relationship between LUNA and UST?
Terra UST is a stable coin. Stable coins in the blockchain industry are designed to maintain stability regardless of the market volatility, and they achieve this by pegging the value of the stable coin to another cryptocurrency, fiat currency, or real life commodities like gold. Stable coins maintain their stability using different methods, and this accounts for the different types of stable coins. Unlike the fiat-collateralized stable coin, which is backed by fiat money such as the USD, or the crypto-collateralized stable coin backed by a particular cryptocurrency, Terra UST is a non-collateralized stable coin without any collateral backing.
UST was proposed to maintain its 1-dollar peg via an interdependence on LUNA. A decrease in the value of UST should lead to some LUNA being converted to UST to maintain its stability and vice versa. This system relied on constant demand for the cryptocurrencies and could not hold tight in extreme scenarios where both are experiencing high price volatility. In this sense, there isn't enough LUNA being converted to UST to maintain its peg value.
Other measures taken by the Luna Foundation Guard - the support system for the Terra ecosystem to stabilize the price of UST, haven't been successful as UST and LUNA face more threats from arbitrage traders who are capitalizing on the anomaly.
What's next for Terra LUNA and UST?
Do Kwon, creator of Terraform Labs, announced on his twitter account that certain efforts are being put in place to stabilize UST's price with an encouraging statement for investors to hold tight. In his own words, he tweeted, "...I am resolved to work with every one of you to weather this crisis, and we will build our way out of this." He further explained more on the relationship between LUNA and UST. The hope is that the UST will stabilize, but there's no telling how much has been lost to the rapid fall of LUNA.
Conclusion
The decentralized finance functionality that crypto provides has indeed birthed possibilities the traditional banking system couldn't. But DeFi remains a work in progress. There are wins that crypto has brought, but there are also risks in the industry. Stable coins remain an integral part of cryptocurrency. However, the LUNA eclipse and the Terra UST tumble are lessons we can all take for the future.
IMPORTANT NOTICE: Any news, opinions, research, analyses, prices or other information contained in this article are provided as general market commentary and do not constitute investment advice. The market commentary has not been prepared in accordance with legal requirements designed to promote the independence of investment research, and therefore, it is not subject to any prohibition on dealing ahead of dissemination. Past performance is not an indication of possible future performance. Any action you take upon the information in this article is strictly at your own risk, and we will not be liable for any losses and damages in connection with the use of this article.
RISK WARNING: CFDs are complex instruments and come with a high risk of losing money rapidly due to leverage. A high percentage of retail client investors lose money when trading CFDs with this provider. You should consider whether you understand how CFDs work and whether you can afford to take the high risk of losing your money.